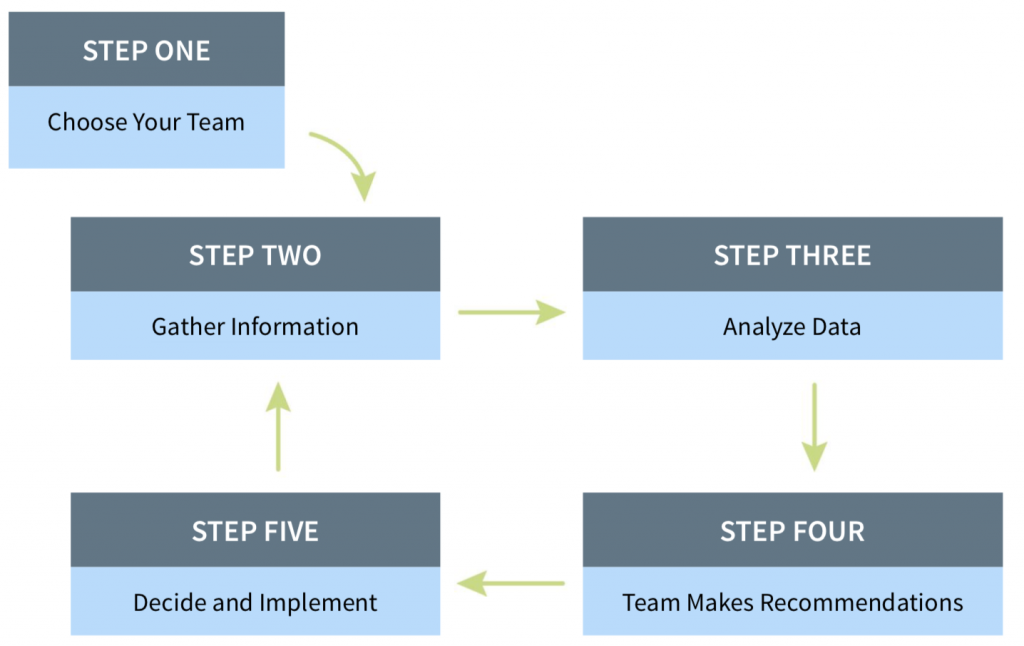 The Basic Steps
Choose your team: Choose, as needed, your financial planner, tax advisor, life insurance professional, property & casualty agent, health insurance agent, investment broker, attorney, charitable giving advisor, trust officer, or banker.
Gather information: A completed fact finder serves to list your goals and objectives, shows your assets and liabilities, measures cash flow, and notes the current status of your retirement, estate, and risk management planning.
Analyze data: To determine if current and future needs are met.
Team makes recommendations: Review the suggestions made by your team.
Decide and implement: Select the plan that best fits your needs and goals. As needed, sign essential documents, purchase insurance, and re-allocate investments.
Periodic review: Starting the cycle over. Because the world is constantly changing, many advisors recommend an annual planning review.