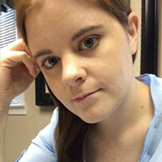 Becky is a graduate of Council Rock High School South (2011) and the University of Pittsburgh (2014) where she received a Bachelor of Science Degree in Psychology with a minor in Administration of Justice (Cum Laude).
At ITFP, Becky's responsibilities include assisting the office manager and administration in maintaining the electronic storage of documentation and client records, organizing and maintaining paper copies of clients' tax and/or permanent files, reviewing electronic copies of tax returns and other documents, and preparing notes and letters for the CPAs and financial planners. Becky's responsibilities also include accounts receivable, accounts payable and purchasing duties, collections, as well as, processing of tax returns.
Becky has been with ITFP since January 2015.