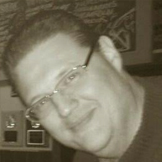 Bill Hubbard was born in Philadelphia & resident in Merchantville NJ. He attended Northeast Catholic High School and Temple University. In addition, he also attended Villanova University, where he completed course study for his Microsoft Certified Systems Engineer (MCSE) certification.
He is responsible for all computer-related issues, including purchasing of computer hardware and accessories, network administration, and software updates at ITFP.
He constructed our web page and keeps it current with updates on additional features and enhancements. (Any suggestions or comments about our web page are welcomed, just e-mail Bill)
He assists with the processing and tracking of daily transactions and periodic reconciliation.
He processes tax returns for individual and business clients.
Bill has worked with ITFP since 1997.