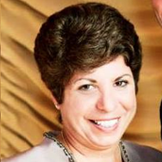 Carol M. Venuto was born in Philadelphia in 1963. She is a graduate of Archbishop Ryan High School (1981) and LaSalle University where she received a Bachelor of Arts Degree (Maxima cum Laude) in 1984. She was the recipient of the LaSalle University Accounting Department Award for Outstanding Achievement. Certified Public Accountant (CPA) designation was conferred by the Commonwealth of Pennsylvania, Department of State, State Board of Accountancy in 1986.
Ms. Venuto's former experience includes senior positions with an internationally prominent CPA firm, where she served exclusively in the tax function. In addition she served as a tax analyst for a prominent Philadelphia based chemical company. More recently she has served as a tax manager, involved in tax and personal planning for members of a prominent family involved in residential and commercial real estate in the Greater Philadelphia area. She is also experienced in working with small businesses.
Ms. Venuto is a member of the Pennsylvania Institute of Certified Public Accountants.
At ITFP, Carol is responsible for the review of client's accounting, tax & operational needs, as well as, the review of individual tax returns.
She joined ITFP in 2015.