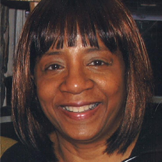 Ph.D., Registered Representative
Denise Williams-Shannon attended West Philadelphia Catholic High School for Girls and received a Bachelors of Arts in English from Chestnut Hill College. In 1975 she obtained a Masters in Education from Antioch-Putney Graduate School of Education.
Dr. Williams-Shannon began her career as an English teacher. Subsequently, she became the Director of the Gwynedd-Mercy College Upward Bound Program (a college-bound program for high school students).
In 1988, Dr. Williams-Shannon became the Director of the West Philadelphia Community Center which housed a day care center for 300 children, a senior citizens program, a city sponsored social services program and a center membership of over 400 families. While in this position she became interested in exploring the socio-economic factors that affect the financial well-being of American families. As a result, in 1996, she completed a Ph.D. in Urban Affairs and Public Policy at the University of Delaware concentrating in community economic development. In addition, Dr. Williams-Shannon has been a training and development consultant for over fifteen years, designing and facilitating organizational and professional development models for non-profits and private corporations.
As an extension of her goals to help families and individuals improve their financial well-being, Dr. Williams-Shannon has been integrating her training and community-based development skills within the financial planning arena. In recent years she has acquired a life insurance license as well as a Property and Casualty license. In addition, she is currently pursuing her Certified Financial Planner™ credential at the American College. She has passed her FINRA Series 6 and 63 exams.
In affiliation with ITFP, Dr. Williams-Shannon operates an independent financial services business which focuses on three goals: 1) helping families as well as individuals define and implement strategies to save for retirement/college, manage debt and provide adequate insurance protection to meet survivor needs 2) designing and facilitating complimentary financial education seminars for the general public as well as for the constituencies/clients of small business and non-profit organizations, and 3) assisting small business and non-profit organizations in both establishing an affordable retirement plan and educating their employees about their respective plan.
Securities offered through Avantax Investment ServicesSM, Member FINRA, SIPC. Insurance offered through an Avantax Insurance agency.