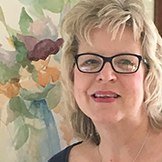 Donna Atkins is a 1980 graduate of Nazareth Academy and attended the University of Pennsylvania with a major in Liberal Arts.
She held a variety of positions in Human Resources during her 23 years at a major health insurance service company. During her 11 years at a global food company, Donna focused on executive compensation, proxy statement reporting and reporting for the Board of Directors.
At ITFP, Donna's responsibilities include receptionist and administrative duties and supporting financial planners with drafting of client reports.
Donna joined ITFP in May 2018.