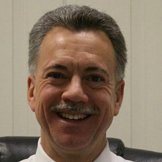 CPA, Registered Representative
Jeffrey P. Deissler was born in Abington Township in 1956. Graduated from George Washington High School (1974) and went on to Spring Garden College(1978) where he received a Bachelor of Science Degree in Accounting (Deans List). Certified Public Accountant (CPA) designation was conferred by the Commonwealth of Pennsylvania, Dept of State, State Board of Accountancy in February 1984. He has passed his FINRA Series 6 and 63 exams.
Mr. Deissler's former experience includes positions with a small local CPA firm, where he was responsible for a full-range of tax and financial accounting services for the firm's clients, which were primarily individuals and small businesses.
In addition, Mr. Deissler has held key financial management positions for a national service company, an international manufacturer/distributor and also served as a controller for two different local privately held distribution companies. His responsibilities included tax and retirement planning for the company's owners, selection and implementation of employee benefit programs, corporate insurance and treasury functions.
At ITFP, Jeff oversees many of the financial planning responsibilities for the firm as well as being responsible for our business client's tax & operational needs. Jeff also assists in the preparation of individual returns.
He is a member of both the American and Pennsylvania Institute's for Certified Public Accountants.
In 2007, Jeff was chosen as business person of the year by the Northampton Township Business and Professional Association.
Jeff has been with ITFP since 1999.
Securities offered through Avantax Investment ServicesSM, Member FINRA, SIPC. Investment Advisory Services offered through Avantax Advisory ServicesSM.