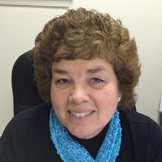 Linda A. Rakszawski was born and raised in Philadelphia. She is a graduate of Cardinal Dougherty High School (1976) and LaSalle University, where she received a Bachelor of Science degree (Magna cum Laude) in Accounting (1980). She also received designation as a Certified Internal Auditor (CIA) in February, 1984.
Ms. Rakszawski's former experience includes a position with a prominent Philadelphia bank's Tax Department, as well as being on the Accounting staff for a major public accounting firm. She served as a Senior Internal Auditor for a national insurance firm. In past years, she has worked as an accountant with emphasis on tax preparation as well as general accounting services.
At ITFP, Linda is responsible for business client's accounting, tax & operational needs, as well as, the preparation of individual returns.
She has worked at ITFP since 1997.