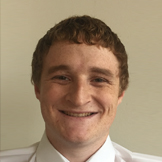 Marston M. Bell is a graduate of Council Rock High School North (2012) and Temple University (2016) with a Bachelor of Science Degree in Accounting (Cum Laude). He is a member of the Beta Alpha Psi Honor Society. Marston is currently pursuing his CPA designation.
At ITFP, Marston assists the Certified Public Accountants with general accounting and bookkeeping for individuals and small business owners. He is responsible for preparing business and individual tax returns under the guidance of the CPAs, responding to inquiries from the IRS, utilizing tax software to process returns, and performing accounting services such as account analysis, adjusting journal entries and bank reconciliations.
Marston also provides support to the financial planners with investment management research and analysis, and he acts as a liaison with financial institutions to gather information. In addition, Marston works with administration on the maintenance and updating of ITFP's website, as well as with client follow up and interaction. Marston is responsible for various special projects as needed.
Marston joined ITFP in December 2015.