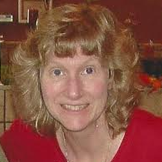 Patricia L. Keller was born in Princeton, New Jersey in 1960. She attended the Hun School of Princeton (1978) and continued her education at Bloomsburg University (1982) where she received her Bachelor of Science degree in Accounting. Her Certified Public Accountant (CPA) designation was commissioned by the State of New Jersey, Department of Law and Public Safety, State Board of Accountancy on October 17, 1985. Patricia earned her Masters in Business Administration (MBA) from Rider University in 1991.
Ms. Keller's former experience includes senior-in-charge positions with a large regional South Jersey based CPA firm where she was responsible for completing municipal and school district audits as well as preparing individual tax returns.
In addition, Ms. Keller has held various financial management positions with a major Property and Casualty Insurance Company. Her responsibilities included maintaining the general ledgers for 20 companies, maintaining the fixed asset system, reconciling the budget and expense system, writing corporate policies and supervising ten employees.
She is a member of the American Institute of Certified Public Accountants (AICPA) and the New Jersey Society of Certified Public Accountants (NJSCPA – Southwest Chapter).
At ITFP, Patsy is responsible for business client's accounting, tax & operational needs, as well as, the preparation of individual returns.
She has worked for ITFP since 1997