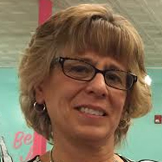 Sandra is a 1975 graduate of Archbishop Ryan High School and a 1977 graduate of Pierce College with an Associate in Science degree (Magna Cum Laude). She continued her education at Holy Family College taking courses in accounting, finance and business management.
She held the position of Administrative Assistant and Purchasing Agent for a Philadelphia life care institution for several years. Her duties there included management of several resident/patient support service departments as well as purchasing for their office, retirement and nursing home facilities. Her early experience included positions as legal secretary for the managing partners of a municipal bond department of a prestigious Philadelphia law firm. She also worked in the accounting department of a Philadelphia manufacturer.
She has worked for ITFP since its establishment in 1981. She is Operations Manager for the company. Her primary responsibilities include staff and client coordination, operations management, accounts receivable, billing and accounts payable duties, as well as, payroll preparation and tax return organization. She is also Purchasing Agent for the firm.