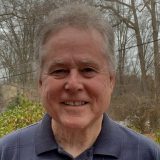 William F Dougherty is a graduate of Archbishop Ryan High School (1973), West Chester University, Bachelor of Science in Accounting (1977), and St. Joseph's University, MBA in Finance (1985).
He most recently served as Controller for a regionally prominent Health Insurance Company for 25 years, and has worked with a number of CPA firms preparing individual taxes.
At ITFP, William is responsible for preparing individual tax returns under the guidance of the CPA's, responding to inquiries from the IRS, utilizing tax software to process returns, and performing various accounting services. He also provides support to the financial planners.
He is also a volunteer at the Assumption BVM Church in Feasterville where he assists the elderly, taking them to doctor's appointments, food shopping, and sitting with the infirm.