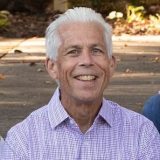 Kevin F. Thornton was born in Philadelphia in 1957.  He is a graduate of Cardinal Dougherty High School (1975) and LaSalle University (1979), where he received a Bachelor of Science degree in Business Administration with a concentration in Accounting.  Certified Public Accountant (CPA) designation was conferred by the Commonwealth of PA, Dept. of State, State Board of Accountancy in 1981.
Mr. Thornton began his career with an internationally prominent Big 4 CPA firm. Mr. Thornton then went on to a series of senior financial and operational positions with a publicly traded office furniture manufacturer.  More recently, Kevin served as the CFO for a food manufacturer in Allentown, PA.
Mr. Thornton is a member of the American Institute of Certified Public Accountants (AICPA) and the Pennsylvania Institute of Certified Public Accountants (PICPA).
At ITFP, Kevin is responsible for preparing individual tax returns, responding to inquiries from the IRS, utilizing tax software to process returns, and performing various accounting services. He also provides support to the financial planners.