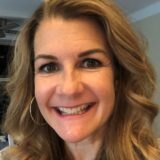 Laura is a graduate of Ewing High School (1986) and comes from the consumer durables and biotechnology industries supporting C-suite executives. Laura also spent 15 years as the owner of an online business management company supporting leadership and corporate coaches across the United States. She brings her years of experience of team building and project management to ITFP.
As a member of ITFP, Laura is responsible for daily administrative activities and project support.
Laura joined ITFP in December of 2022.